For creating a Custom Holokote design for HoloPatch cards please find below a downloadable template useful for aligning the design over the holopatch location on the card.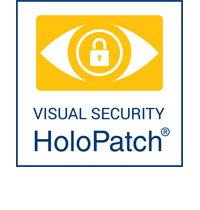 The template is available in various formats below.
Direct technical support
Create online support tickets with our industry leading and experienced support staff. Sign up
Register your products
Register your products with us for updates and warranty information. Register
What customers say about our support...
Same day reply and gave all the information I could need to fix the issue I had and it worked first time
Customer service were very patient and helpful when communicating with me to figure out the problem with the machine! Thank you for the repair, printer works again! It did take a little longer than expected to get it back, about three weeks instead of two.
The support team was very responsive and provided the information needed to address the issue.
The issue I had with the printer was resolved with speed and professionalism.
We ended up not getting the piece repaired due to the cost but support was great about getting back to me which I appreciate.
UK
Waverley House Hampshire Road Granby Industrial Estate
Weymouth, DT4 9XD
United Kingdom
USA
148 E. Stiegel St
Manheim, 17545
United States
Middle East
5WB (West Wing) Office 446
Dubai Airport Free Zone, 371564
United Arab Emirates